Beach chair ergonomics can be an important part of ensuring that you enjoy your summer vacation. After all, while you don't expect the same comfort from a beach chair as your living room sofa, you don't want to end up with a backache on vacation. Let's look at few ways to select the right chair.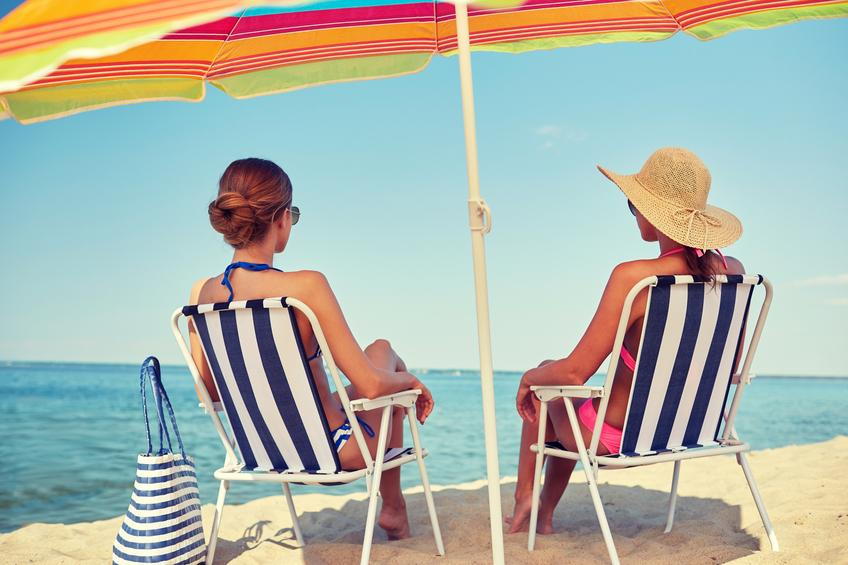 What to Look for in a Beach Chair
While you may not want to spring for an ergonomic beach chair (they can get pretty pricey), some of these are the best options for the ultimate in comfort and safety. However, by remembering proper posture, you can select a comfy and safe chair without having to spend a ton of money on your own.
Here are a few things to watch out for:
Avoid chairs that have you sink in at the back and then swing your legs over a bar. Even if you find one that is comfortable, having your hips lower than your knees always places additional pressure on your lower back.
Avoid uncomfortable chairs. This may seem like a no-brainer, but if you feel uncomfortable the second you sit down, you'll be even more uncomfortable after half an hour. Avoid chairs that have a support bar digging into your back or neck.
Here are a few things to look for:
You want a seat that lets your hips and knees be at an even level. Otherwise, you want a chair that completely reclines backward and allow you to lay down (often called floating chairs). Having your knees bent at a 90-degree angle is always best.
Find a chair that reclines, has a headrest, and lets you bend your knees (even if the chair is flat and you have to bend your knees on your own without support). A chair with a cushion is a nice bonus.
Beach Chairs—Not Really Made for Working
Another thing to keep in mind is to watch your activities while in the beach chair. Getting in a little work on vacation may be necessary, and taking the laptop to the beach may seem fun, but being hunched over your electronics in a beach chair instead of being at a desk is a good way to strain your neck.
If You Do End Up Sore
If you do come home from vacation with an achy back, remember that Dr. Ward is always available for emergency visits. Less pain will make the transition from a beach chair back to an office chair a little easier to deal with.