Meet Your Fairfax Chiropractor
What to Look for When Choosing the Best Chiropractor for You
Choosing the right chiropractor, as well as any medical professional, is a personal decision which is unique to each individual. What does it mean to find the 'best' chiropractor in Fairfax, or in your local area? We all desire the best care, but we each prioritize or give more weight to different factors that ultimately drive our decisions, some subjective some more tangible. With respect to sourcing the best chiropractic care for you, Dr. Ward provides his thoughts and recommendations below.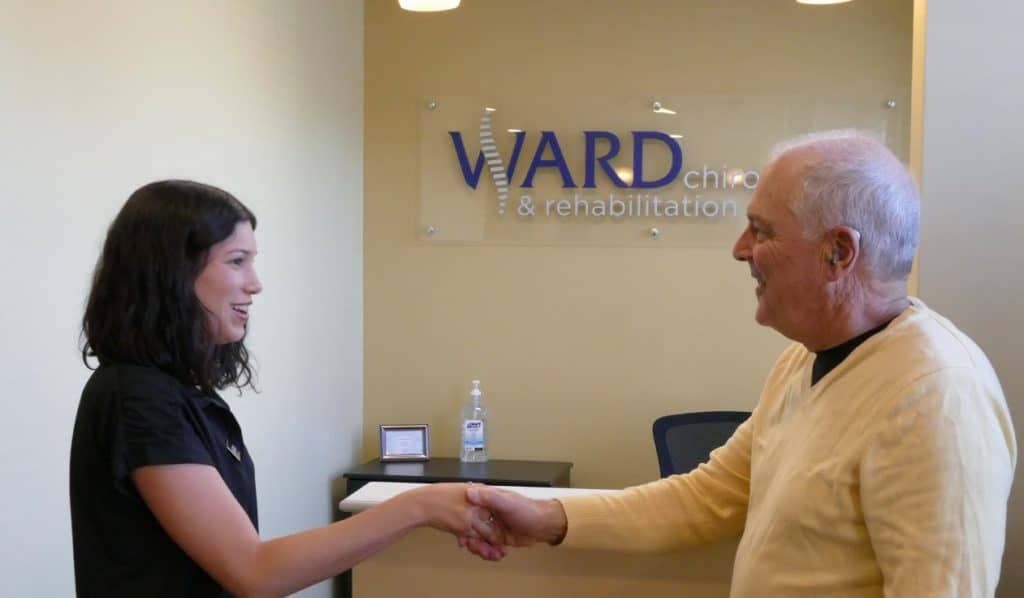 Friendly Staff:  The staff is a reflection of the office culture.  If you call on office and you get a rude person or a recording, that doesn't bode well for your in-office experience.
Advanced training:  Licensed Doctors of Chiropractic are highly trained providers.  Some chiropractors go on to earn additional degrees in related fields.  Chiropractors with additional certifications behind their names (e.g. MS) have advanced training.
Peer Reviewed Publications:  Healthcare is evolving rapidly.  A chiropractor who has published peer reviewed publications is on the cutting edge.
Peer Reviewed Publications:  Healthcare is evolving rapidly.  A chiropractor who has published peer reviewed publications is on the cutting edge.
Reputation:  Check out the chiropractor's online reviews and testimonials.  While online rating systems are far from perfect, a pattern of multiple good or bad reviews is significant.  Consider the chiropractor's involvement in your local Fairfax community.
Willingness to work with your healthcare team:  You want your chiropractor to communicate with your other doctors and healthcare professionals.  Many heads are better than one especially when dealing with complex health concerns.  Ask if you chiropractor can send notes to your primary care physician, orthopedist, neurologist, physical therapist, massage therapist or trainer.   
Participating or In-Network:  If you are cost sensitive or wish to use your insurance benefits a in-network or participating chiropractor will typically cost less.
Transparent Billing:  If you call to make an appointment, the staff should be able to tell you the cost of care.  If you are using insurance the staff should be able to verify your benefits ahead of time if you provide your personal insurance information.
Complimentary Consultations:  Chiropractic care can't help everyone.  The best way to determine if you are a candidate for care is to talk with a chiropractor.  Many offices have free consultations that allow you to talk with the doctor prior to deciding whether or not to start care.
If Technology is Important:
Functional Webpage:  Hate talking on the phone?  Many chiropractors have websites that enable you to request appointments online.  
Online Intake Forms:  Some paperwork is inevitable but many chiropractors have online intake systems that minimize paperwork.
Electronic Health Records: Paper files may be nostalgic but they are no longer the norm in modern healthcare.
Hopefully these recommendations can provide some direction on how to identify and ultimately select the top chiropractor and chiropractic office in Fairfax for you.